Our Team
Our Team Is Our Strength, We Together Create A Difference.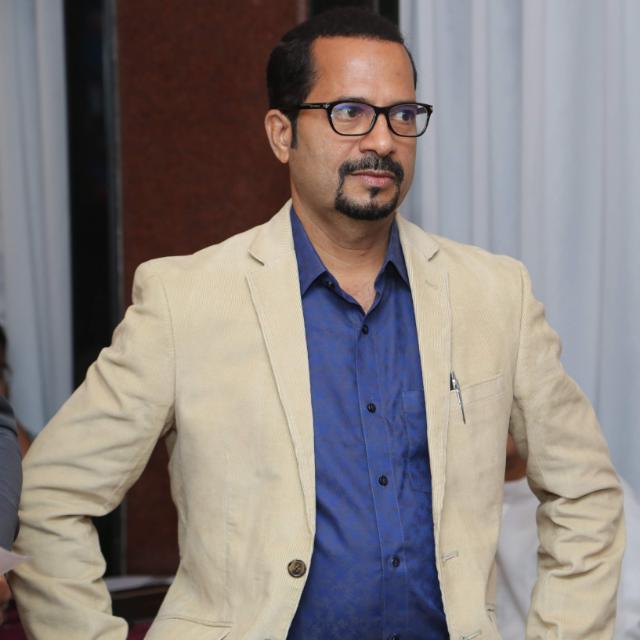 Mr. Santosh Shetty
Director
It is important to dream. A dream gives focus and direction to life however, dreaming for others make the life enriching and fulfilling. If you want something in your life you've never had, you'll have to do something, you've never done. All our dreams can come true, if we have the courage to pursue them. Every great dream begins with a dreamer. Always remember, you have within you the strength, the patience, and the passion to reach for the stars to change the world. I came to Mumbai from Udupi in the year 1992 with stars in my eyes, an Electronic & communication engineering degree in my hand and Rs 200 in my pocket. My beginning was as an apprentice in my uncle's restaurant. The happy and nourished faces of our patrons taught me that the foundation of any successful enterprise lies in the goodwill of its customers. My foray into realty finds its roots deeply entrenched in this very philosophy.
My beginning in the realty sector commenced as a property consultant and marketer with my friend and partner Vinay Singh. We both started our company SpaceIndia builders and developers. We started planning various Marketing and Sales strategies for top builders of Navi Mumbai. I was in charge of total Sales department training using digital marketing for generating leads long back in 2008 when digital marketing was in the womb. I believed in social media entirely to drive our Sales. The process lead to an efficient sales team comprising of 100+ employees. The support of our 10000 + happy families and association with various reputed builders was responsible for each and every facet of SpaceIndia.
We are one of the leading brands in Navi Mumbai who are into construction and provide multiple services like sales and marketing strategies, project launch concepts and project designing inputs. We believe every member of SpaceIndia is important from CEO to the drivers and peons. The effects of this collective passion and resolve can be felt as you step into a SpaceIndia office. The market views us amongst the leading Marketing Consultants and Developers in Navi Mumbai with projects across Panvel, Taloja, Khopoli, Karjat and Neral.