Overview
Prakriti Sparsh
1 BHK | 2 BHK in Panvel
Space India Presents Prakriti Sparsh, stilt+3 Storied Luxurious Township in Panvel.
The beauty of life lies in the celebration of its beauty. It's in experiencing the smile of divinity through the loving touch of nature. Nature, the word has special meaning today, especially when it lies amidst the hustle and bustle of a developing concrete jungle.
Prakriti Sparsh true to its name is about being nestled in the loving cradle of nature. Built alongside a river in the Waje area just 8.5 kms from Panvel Railway Station, Prakriti Sparsh offers of serene living experience in 11 buildings of stilt +3 storeys with lift. You get to choose from a range of 1RK, 1BHK and 2 BHK affordable flats, homes that are vastu-friendly, overlooking a breeze of opportunities outside, be it recreational, entertainment, work, health, education and shopping. You name it and its all within striking distance of your home. So shift into Prakriti Sparsh and cherish prakriti's very sparsh for a lifetime.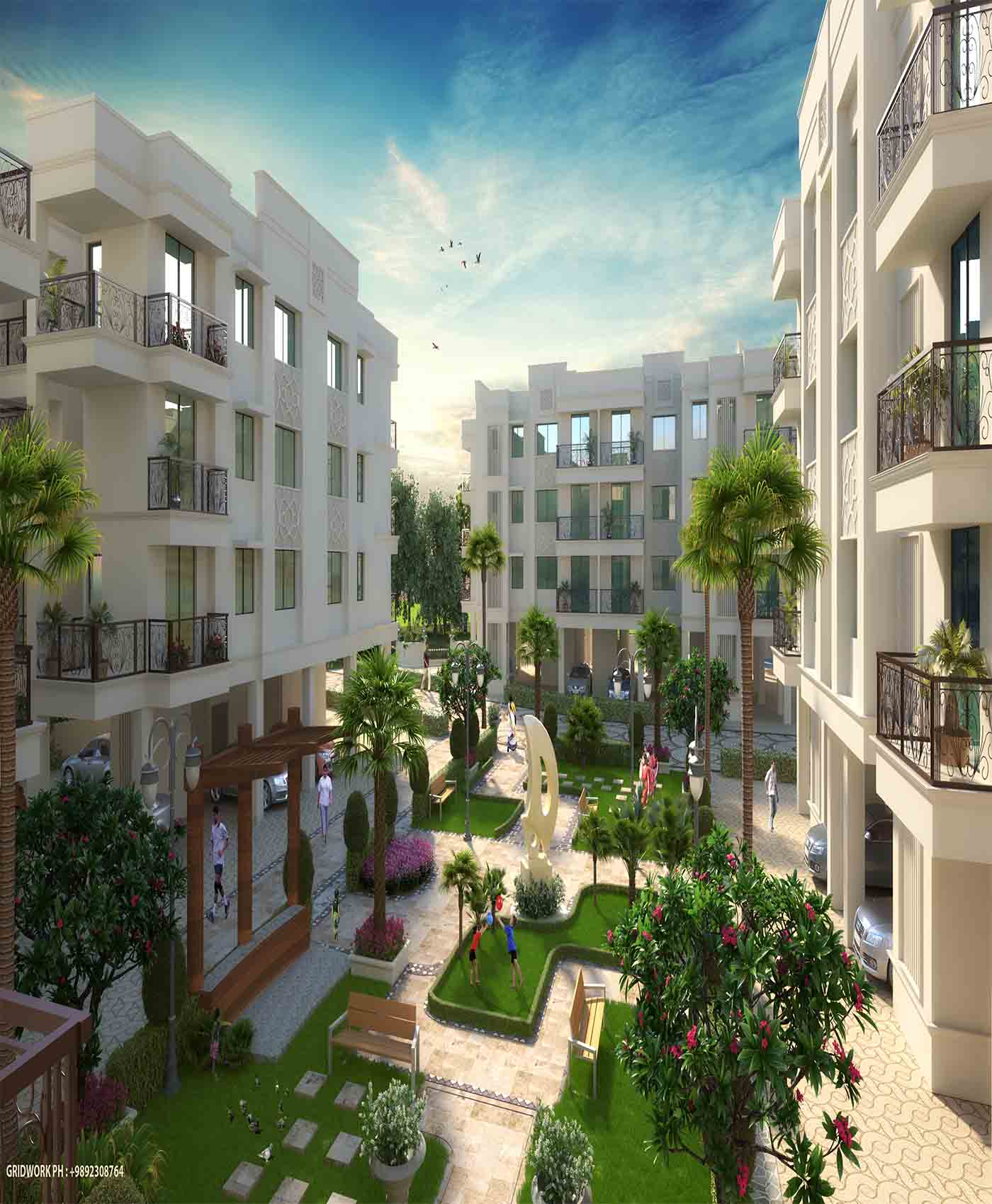 About Project
FEATURES:

State-of-the-art Club House with Multi Purpose Hall

Revitalising Jogging Track

Fragrant Landscaped Garden

Play-friendly Children's Area

Well equipped Aarogya Kutir (Gymnasium)

Artistic Kala Manch (Amphitheatre)

Inspirational Yoga Dham (Meditation Centre)

Caring Creche (a day care centre for kids)

Stimulating Abhyasika (Study Room)

Restive Second Innings Area (for Senior Citizens)

Elevating Basketball Court

Rejuvenating Outdoor Games

Grand Entrance Gate

Vastu Compliant Flats

Relaxing River Bank Fishing Area

Engaging Indoor Games

Convenient Shuttle Bus Service

Happening Riverside Party Lawn

Watchful CCTV Surveillance

Dependable Intercom Facility

Reliable Generator Back Up for lifts & other common area

Well stocked Super Market

Airy Cross Ventilation in all Prakriti Sparsh's affordable flats
Amenities
Prakriti Sparsh > Amenities
---
Location
Prakriti Sparsh > Location
Location Advantages
8.5 km from Panvel Rly. Station

10 Mins Drive to Mumbai Pune Express Highway

10 Mins Drive to Old Mumbai Pune Highway

11 km from Navi Mumbai International Airport

Nearby Banks, Markets, Hospitals, Schools & Colleges

Proposed Sea Link connection to Central Mumbai

Proposed Metro Rail connecting Vashi, Belapur, Thane & Ghatkopar

Ferry / hovercraft services connecting Panvel to South Mumbai
Floor Plans
Prakriti Sparsh > Floor Plans
Price
Prakriti Sparsh > Price Details
Contact Us
Prakriti Sparsh > Contact Us
Office Address
Prakriti Sparsh
Waje Rd,
Panvel, Maharashtra 410206



Call : 9322277888
Follow Us
Enquire Now
We'll get back to you at the earliest.