Overview
Kartikya Park 2
1 BHK | 2 BHK in Panvel
Space India Presents Kartikeya Park 2, a gated community built for like-minded, contemporary lifestyle families with new construction flats of 1 & 2 bedrooms with Terrace flats.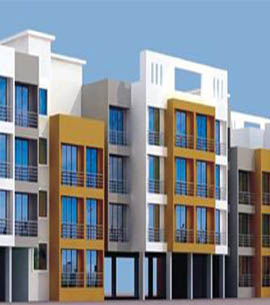 About Project
The right place to call it home than a house. We are providing every amenity to fulfill the needs of comfort, dignity, security, happiness, friends, hobbies, and any other thing you love to do; even rediscover yourself! These spacious apartments of Stilt +3 story apartments of Newly Constructed Flats are so specifically designed to guarantee a luxurious living experience to our clients. Located in the warm confines of Adai, New Panvel; Kartikeya Park 2 i.e. New Construction Project in Panvel provides the perfect urban home for those who find comfort in having both their personal and workspaces within reach. We bring the best of Navi Mumbai closer to your heart and home. So no matter where your work or schools or hospitals or recreation may be, you're never too far from home. It provides along with N no. of modern amenities.


Amenities
Kartikya Park 2 > Amenities
---
Floor Plans
Kartikya Park 2 > Floor Plans
Contact Us
Kartikya Park 2 > Contact Us
Office Address
Kartikya Park 2
Adai Rd,
Adaigaon Adai,
Navi Mumbai
Maharashtra 410206

Call : 9322277888
Follow Us
Enquire Now
We'll get back to you at the earliest.